United's young Scottish midfielder has shown tremendous growth this past season. Mctominay has made himself a staple under Ole and continues to prove his worth. The following are the attributes Mctominay brings to the table for Manchester United.
High Motor
Scott Mctominay is all over the pitch whenever he gets the start; United need that. While he may not be the most technically gifted player, he shines in winning loose balls and 50/50 chances. Being in the right place at the right time is a skill. While we usually think of that trait being important for attackers, Mctominay uses it in the midfield to win back possession for United. This ability also resulted in his beautiful goal in the last Manchester Derby that capped a 2-0 win over City.
Not to mention his impressive stamina. Last month, Mctominay posted his insane 5-kilometer time on social media. He ran a 16 minute 5k. Mctominay's endurance has helped him a number of times this season and only looks to be improving.
Physical Ability
Standing at 6'4″, Mctominay stands above the average premier league player by nearly 5 inches. He is certainly a massive midfielder. Which provides him an advantage over other opponents. Mctominay reminds me of a younger and quicker Nemanja Matic. Both players are tall in stature, physically strong, and played as CAM in their youth careers. While size does not make a player great, Mctominay has significantly improved physically every year at United.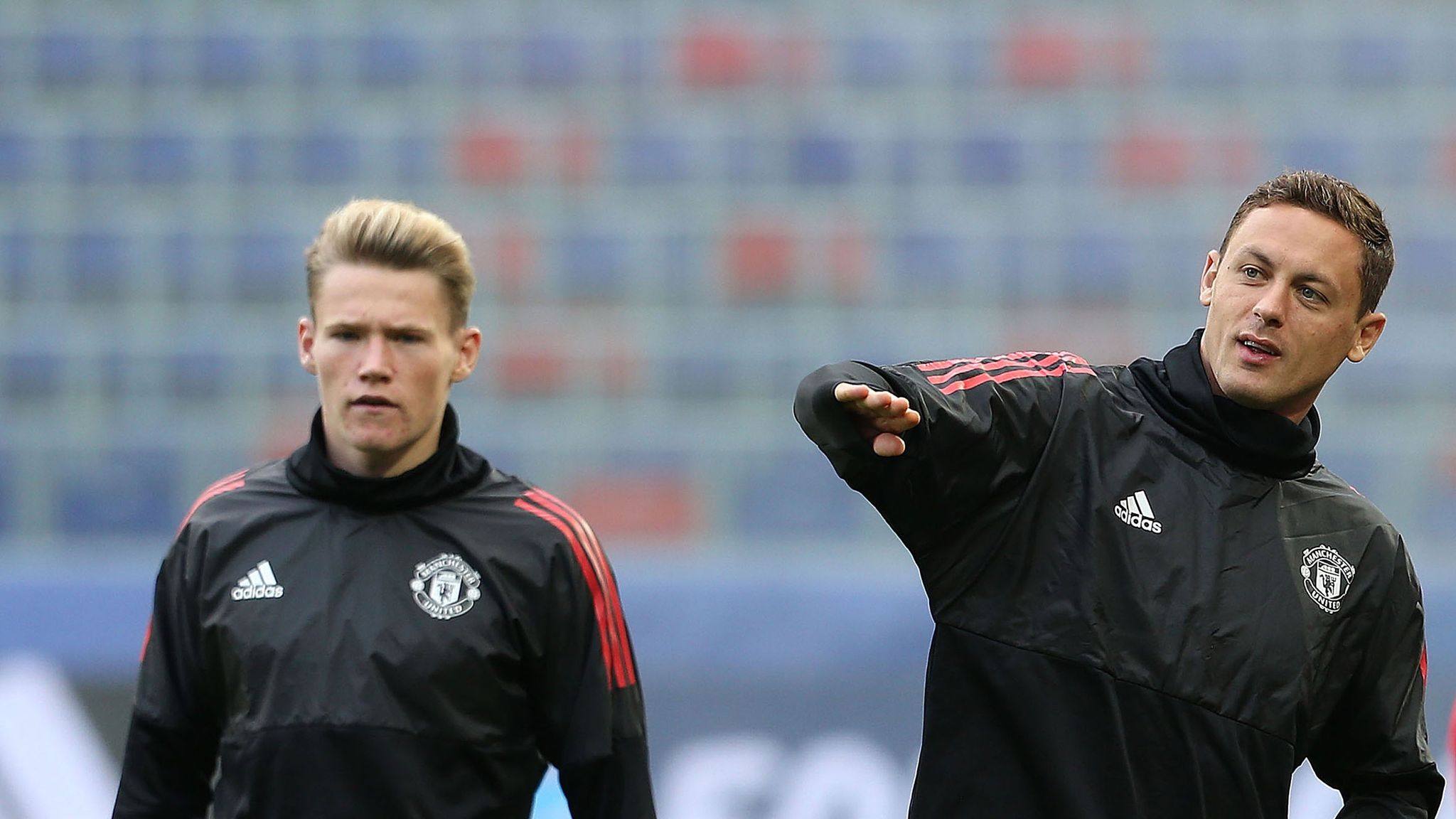 Flexibility in Formations
Scott fits perfectly into Ole's 4-2-3-1 formation. Mctominay is a quality midfielder that could go box-to-box or stay back in a more defensive role. In the 4-2-3-1, a midfielder plays up to add to the attack while the other stays back in defense. Mctominay can easily fit both roles.
As mentioned above, Mctominay played as a CAM multiple times in his youth career, which is also beneficial for United in case injuries plague the squad upfront. While he certainly shouldn't be played as a forward, he could slide into the CAM role if needed.
Mctominay played almost exclusively at CDM when he began to make first-team appearances at United, which helped him grow as a more complete player. Thanks to his experience playing in a defensive midfielder role, Mctominay could also help out the center back if called upon. Similarly to Weston Mckennie of the United States Men's National Team (and Schalke 04), Mctominay has the ability to control the midfield, while being able to fill in at unusual roles.
Thanks for reading. Glory Glory Man United.
Written by CJ Szaz